Surrey LUG Pub Meet Wednesday 21st August 2013 - The Horse & Groom, Guildford
Anonymous (not verified)

- Wed, 2013-08-21 00:00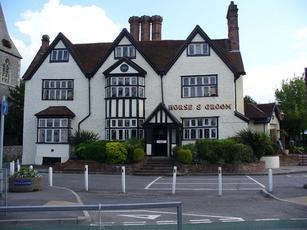 August's pub meet will be at the Horse & Groom Pub in Merrow on the east side of Guildford on Wednesday 21st from 6.30/7pm until late. It is about two miles from the centre of town and has ample parking. They also serve food.
Pub meets are different to 'bring a box' meetings as it's more of a social gathering over beer and food, so if you're going to bring a device make sure it doesn't take up table space!
The pub's website is here and their menu is here [PDF].
Look out for the table with the little furry penguin on!